The Department of Health and Social Care has announced that local authorities around the country are being allocated increased funding to ensure that they are able to tackle drug and alcohol misuse.
Approximately £267 million worth of funding is being given to local authorities as they improve provision for drug and alcohol treatment and recovery. This funding will be handed out in April 2024, with this helping councils to recruit staff that are more specialised in drug and alcohol support and give further support to prison leavers. It will also help to deliver crime reduction, thanks to an increase in the number of people that are given drug and alcohol treatment, with this helping to make streets safer.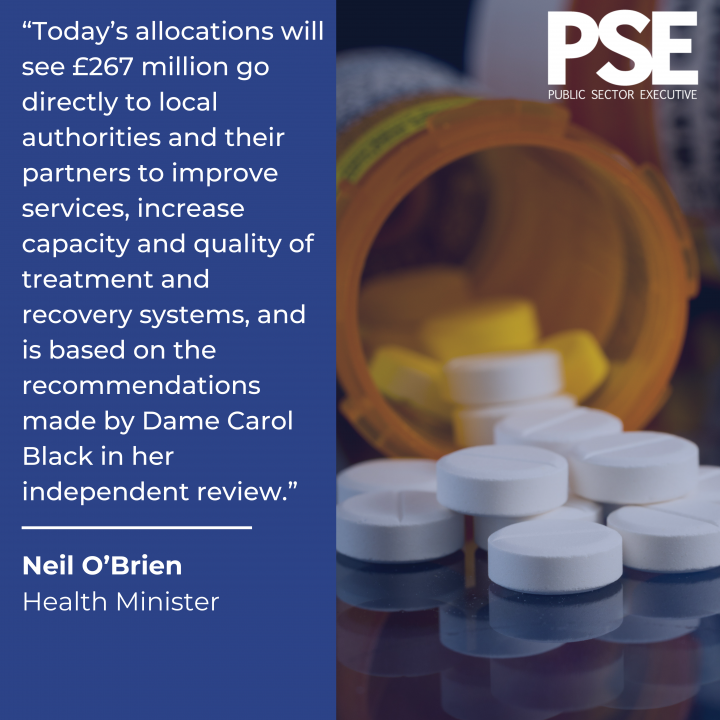 Neil O'Brien, Health Minister, said:
"Drug addiction drives about half of all crimes, so by investing in high quality and greater availability of treatment we can reduce crime rates and save lives.
"We aim to raise the number of people getting drug and alcohol treatment to a record high by investing through the long-term investment we've been making over the last three years.
"Today's allocations will see £267 million go directly to local authorities and their partners to improve services, increase capacity and quality of treatment and recovery systems, and is based on the recommendations made by Dame Carol Black in her independent review."
This funding comes alongside the £65.4 million that was allocated to councils in 2022/23, and this year's £154.3 million. Some of the projects that have been funded over the course of 2022/24 will include:
A project in Lancashire to support women who have been affected by alcohol and drug use and are engaged in the criminal justice system. This will include targeted support within police custody suites, as well as enhanced support to help engagement in treatment and safe spaces for mental health support.

Further strengthening in Halton, of investment in recovery support services and recovery. This will include a Recovery Café in Widnes being expanded.

In Devon, plans to expand local authority early support response for young people who have been identified as requiring help with substance use and mental ill health. This will see key workers and specialist nurses providing targeting support to assess young people admitted to hospital and speed up access to alcohol and drug treatment.

The establishment of a non-fatal overdose team in Hartlepool, with this improving the response to those people who are vulnerable to death. Through this, the specialist team will engage with the people who are at higher risk of overdose, whilst also accepting referrals for those who have recently experienced a non-fatal overdose.
The Association of Directors of Public Health's Policy Lead for Addiction, Alice Wiseman, said:
"At a local level, Directors of Public Health and their teams work together with a range of services, including amazing organisations and people from the voluntary and community sector, to deliver effective, life-changing drug and alcohol treatment services.
"As well as supporting people to overcome addiction, the programme we support really empowers people by listening to those with lived experience to shape treatment so that it makes a difference not only to individuals but to the whole community.
"We know this work is incredibly valuable, both for individuals and communities, but it does require the long-term commitment of this ten-year strategy. The extra funding announced today is very welcome and will enable us to support more people in this way."
Image credit: iStock