Active Travel England was established by the Department for Transport in the summer of 2022, and the report has outlined how it has made good early progress, as it looks to deliver on the department's walking and cycling strategy. Focuses of Active Travel England are to address the need to improve active travel infrastructure and support local authorities as they look to improve their capabilities to deliver active travel projects.
According to the report, the Department for Transport isn't on course to meet its goal of increasing active travel rates by 2025, with the report stating that "there has been no sustained increase in cycling rates." This is also complimented by some instances of active rates decreasing from the levels they were at before the department set its targets. Another factor in the inability to deliver on active travel targets is, according to the report, the fact that the Department for Transport "has not done enough to understand the impact and benefits of the £2.3 billion of taxpayers' money it has spent on active travel."
One reason behind this failure to understand the impact of the funding that has been put into active travel projects is the fact that local authorities are only required to monitor or evaluate any schemes that cost over £2 million. With the average project grant from the Active Travel Fund being £750,000, the Department for Transport doesn't have a full understanding of the infrastructure that is being put in place by authorities.
Whilst there has been £2.3 billion worth of commitment from the Department for Transport, local authorities are also not being helped with the delivery of their active travel projects, due to the uncertainty that surrounds the funding that will be available. The report identifies how local authorities need to apply to numerous different funding streams separately, with each of these having different bid requirements and deadlines. Combining this with the fact that funding is often allocated in the short-term, rather than over multi-year settlements, there is instability over the funding that councils may be able to utilise as they look to drive active travel in their communities.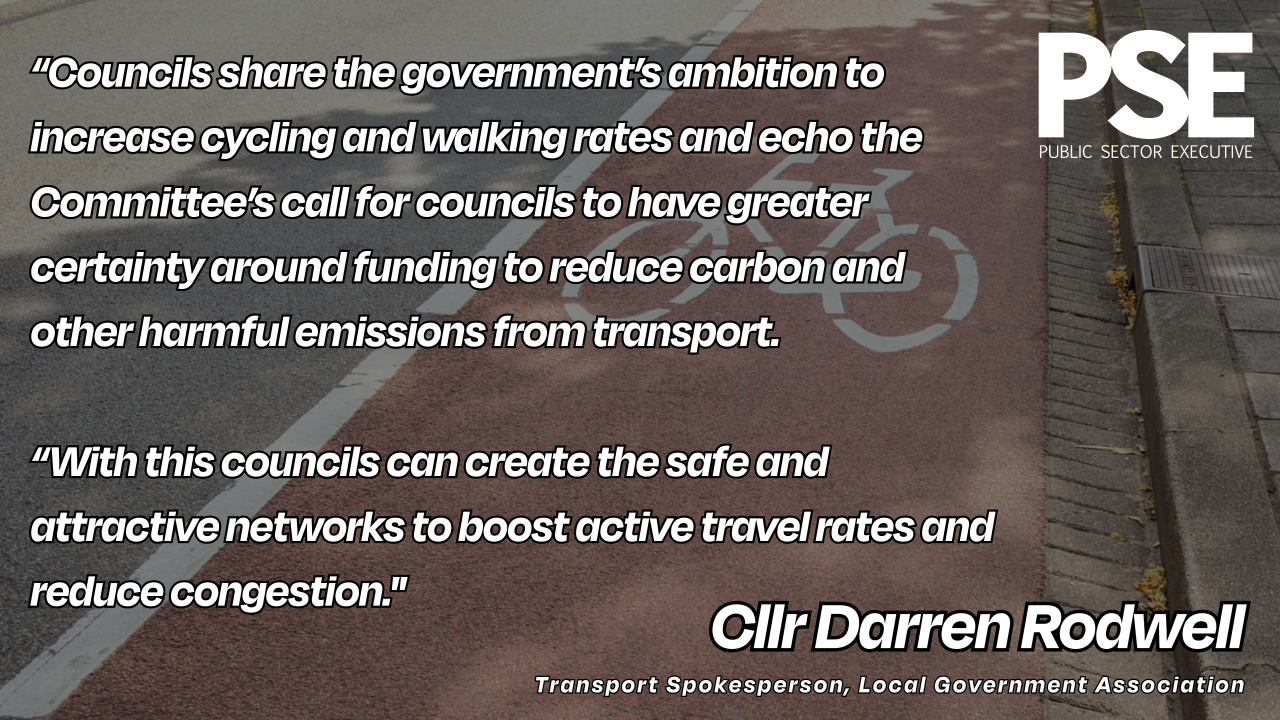 In response to the report, the Local Government Association's Transport Spokesperson – Cllr Darren Rodwell – said:
"Councils share the government's ambition to increase cycling and walking rates and echo the Committee's call for councils to have greater certainty around funding to reduce carbon and other harmful emissions from transport.
"With this councils can create the safe and attractive networks to boost active travel rates and reduce congestion."
The Department for Transport has been given clear recommendations on how it can progress, with these including a review of what Active Travel England has achieved in its first year and whether it has enough funding, and establishing to the Committee of Public Accounts how it will be proactive in promoting the benefits of active travel.
Image credit: iStock