The Department for Environment, Food and Rural Affairs has announced funding for a grant programme that will see projects around the world seeking to put biodiversity at the centre of the fight against climate change and poverty.
Funding worth £40 million will support the Official Development Assistance programme, with applicants in the United Kingdom and further able to secure grants of up to £750,000. The funds will be delivered by the Global Centre on Biodiversity for Climate, which was established following the COP26 Climate Change Conference in 2021. The GCBC will bridge research gaps improve the understanding of the role that can be player by biodiversity in tackling climate change and poverty.
The GCBC originally underwent a pilot phase, which saw a number of innovative projects funded including:
Philippines: Working with local communities to improve environmental and social outcomes for a disused mine site with a negative legacy.

Malaysia: Developing temperature resilient seaweed cultivars in collaboration with indigenous seaweed farming communities.

Guinea and Ethiopia: Protecting globally important ecosystems and irreplaceable biodiversity and supporting climate resilient food security by mapping plant bioresources in Tropical Important Plant Areas.

Colombia: Creating a community-led governance model that integrates strategies for climate resilience, low-carbon and sustainable growth in a coffee-growing region.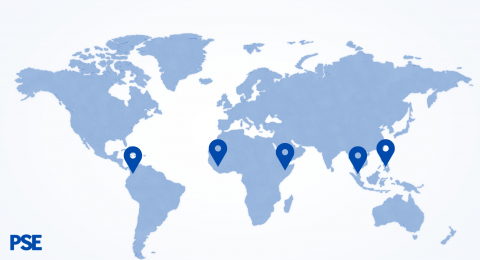 As around £7 million worth of grants is available in the first round, applicants are able to secure up to £750,000 through the ODA, which can deliver policy-relevant research into how climate change can be addressed and the livelihoods of some of the world's most vulnerable populations can be improved through biodiversity.
Gideon Henderson, Chief Scientific Adviser at Defra, said:
"The launch of this giant programme marks a significant milestone in our fight against the challenges of climate change, biodiversity loss, and poverty.
"Through this £40 million initiative, there is a vital opportunity for researchers, organisations, and institutions to harness the power of biodiversity and explore innovative natural solutions to the climate crisis – creating a more sustainable future for all."
This programme supports the government's climate and biodiversity commitments including the Sustainable Development Goals and the Global Biodiversity Framework targets, whilst also supporting grant funding for a wide range of partners, both locally and internationally. These range from non-governmental organisations to academic institutions.