In order to deliver further cyber skills and jobs, the government is encouraging schools to take advantage of new free resources that are being provided ahead of the new school year.
Cyber Explorers, a free learning platform is being provided by the government to bring key cyber security concepts to 11–14-year-olds and has already seen more than 50,000 students from 2,000 schools around the country sign up. This programme allows students to explore how they can develop their cyber skills through interactive and engaging activities, with the overall aim of helping them navigate the digital world as well as unlocking new career paths. These careers can include anything from social media content creation, medical research, sports technology, and AI innovation.
The driving force behind this programme is the government's ambition to develop a talent pipeline that will help to meet the needs of the UK's cyber security industry.
Viscount Camrose, Cyber Minister, said:
"The UK's growing cyber sector is where the technological innovations and digital discoveries of the future will start. That's why we're focused on breaking down the barriers to entry, and creating new opportunities for young people to gain the skills and knowledge that could kick-start exciting careers in cyber.
"More than 2,000 schools across the country are already signed up to Cyber Explorers, meaning that tens of thousands of pupils can benefit from the resources on offer – and we want to make sure even more get that chance this year."
Last year saw the publication of a report into the state of cyber security skills in the UK labour markets, with this finding that approximately half of all businesses in the UK have a basic cyber skills gap. The 2023 version of this report, published by the Department for Science, Innovation and Technology, has outlined that a lack of defined career pathways is one of the driving forces behind this gap; something that the new education programme should help to rectify.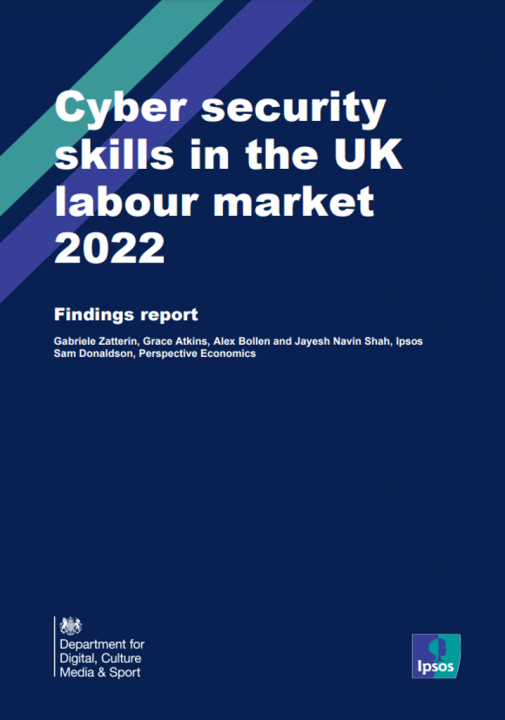 National Cyber Security Centre Deputy Director for Cyber Growth, Chris Ensor, said:
"I'm always delighted to see more students being introduced to the exciting world of cyber security, and Cyber Explorers acts a fun and engaging first step on that journey.
The UK's cyber industry is growing rapidly, but it's facing a skills shortage as a result – which is why it's so important to have initiatives such as Cyber Explorers which work to uncover cyber talent and support young people across the country in exploring the career opportunities this thriving industry has to offer.
As part of the CyberFirst Programme, Cyber Explorers will play a key role in making cyber more accessible to young people, building the cyber skills pipeline of the future."
To hear from key figures and thought leaders from the world of cyber security, register here for Public Sector Executive's Cyber Security event on the 14th September.
Image credit: iStock