The Local Government Association has warned that the ending of dedicated European funding could lead to skills shortages lasting longer, as demand increases.
Through a snap survey of the LGA's members, it has been revealed that there is an increase in the demand for skills in new industries, with these including green technology, renewables, digital, and cyber. This is also alongside the fact that many organisations are struggling to recruit for essential roles in already established workplaces, such as logistics, care work, and hospitality.
Part of this may be due to the fact that those with higher qualifications are increasingly taking on roles that they are overqualified for, widening the gap between those with fewer qualifications and moving them further away from the labour market.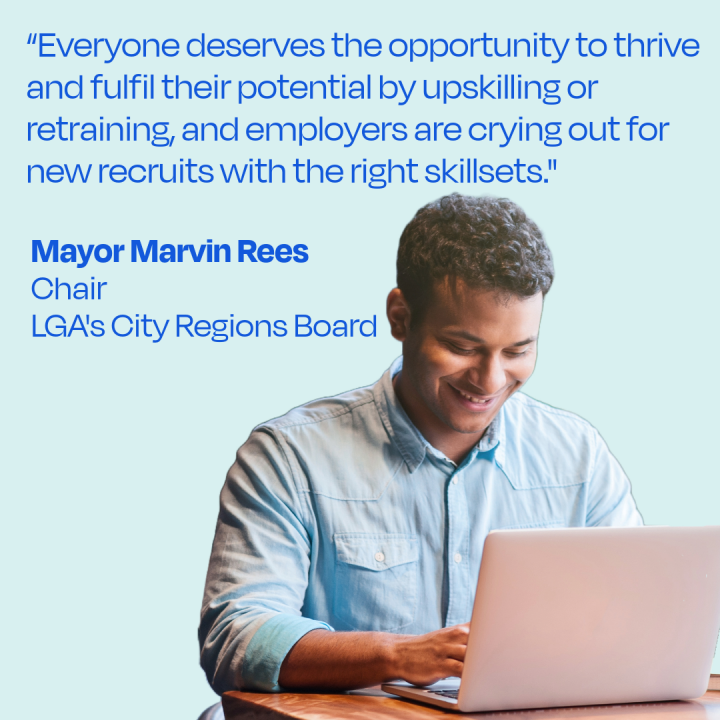 According to the survey, there is also an increase in the number of people that are economically inactive, or not in employment, education, or training in many areas. Much of this could be down to the physical and mental health issues that have come in the wake of the Covid-19 pandemic, as well as a lack of career options and apprenticeships that are continuing to disproportionately affect people such as care leavers, migrants, and the digitally excluded.
Another concern highlighted by the LGA in the survey was that there is an approximately seven-month gap between the ending of the European Social Fund (ESF), and the introduction of the UK Shared Prosperity Fund (UKSPF) which is its domestic replacement. The ESF was a key source of investment in skills and job creation, however that particular element of the UKSPF is only meant to begin in 2024 for most areas of the country.
This development left nearly half of the councils that responded to the LGA survey feeling that their biggest concern was their reduced ability to help those who were previously reliant on the ESF, resulting in less people being supported into training and employment. Long-term programmes are being prevented from reaching the planning stage due to these delays.
Chair of the Local Government Association's City Regions Board, Mayor Marvin Rees, said:
"Everyone deserves the opportunity to thrive and fulfil their potential by upskilling or retraining, and employers are crying out for new recruits with the right skillsets. Local councils are best placed to connect them, working alongside the business community, unions, and our vital training organisations.
"To do this, we need long-term funding for employment and skills development in our local areas with the UKSPF included.
"Our snapshot survey reveals councils' deep concerns about being able to meet demand and plug urgent skills gaps, whether it be for growing green jobs to meet net zero targets, or for filling essential vacancies in our heath and care workforce.
"The government needs to match this urgency by giving councils and combined authorities the vital, long-term and consistent funding they need on time, to encourage people back into the workforce, match jobseekers with employers and safeguard the future of our local economies."
Past analysis conducted by the LGA discovered that central government is spending around £20 billion on employment and skills related services in England, of which there are at least 49, and this is leaving no overall national strategy or accountability. According to the LGA, the disjointed nature of these strategies is making it increasingly difficult to join up provision for learners, unemployed people, careers changers and businesses, despite the unique placement of local authorities to properly understand the skills challenges in their own areas.
Image credit: iStock