Harborough District Council is helping to encouraging young people to get involved with local government and help drive the next generation of public sector leaders.
Opportunities to engage in the delivery of local services are being offered to local young people by the council, as well as opportunities in council support services. One way that is being done is through regular council representation at careers fairs, as well as delivering talks to pupils at schools in the area to show off the careers and pathways that are on offer.
Alongside appearances at careers fairs and schools, the council also offers young people the opportunity to take part in mock interviews and work placements, with local businesses getting involved.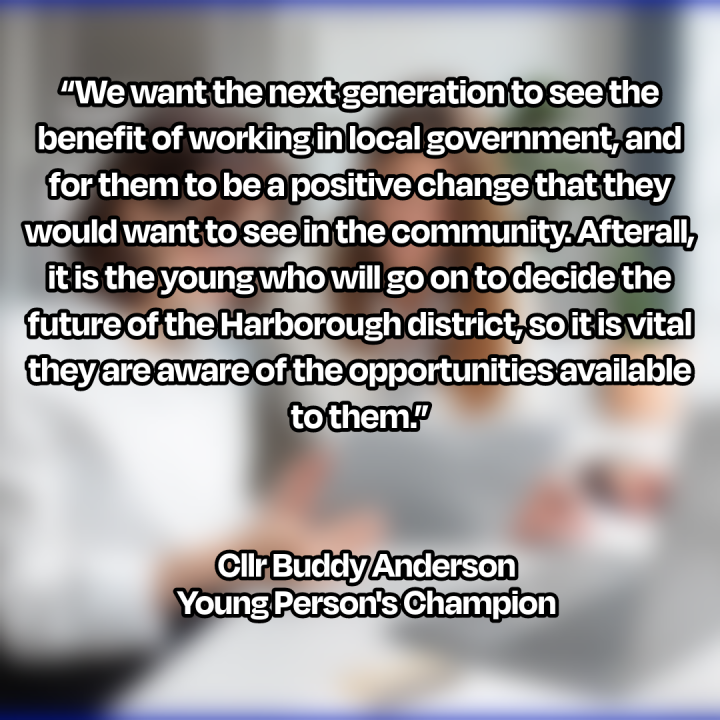 Young Person's Champion Cllr Buddy Anderson said:
"We want the next generation to see the benefit of working in local government, and for them to be a positive change that they would want to see in the community. After all, it is the young who will go on to decide the future of the Harborough district, so it is vital they are aware of the opportunities available to them."
Students on work experience are often hosted by the council, in order to help them increase their confidence and boost their knowledge and skills base. As well as the placements, young people are also able to access an apprenticeship programme that will see participants working in areas such as IT, project management, business administration, building control surveying, environmental services, regulatory compliance, and public service operational delivery. Some participants have also been able to secure permanent roles within the council once their apprenticeship has been completed.
In 2023, it is critical that the public sector is able to reskill and continue to develop as it aims to keep pace with the ever-changing world. You can hear from the experts, as they take part in leaders debates throughout Public Sector Executive's Learning and Development event. Register here.
Image credit: iStock