The Bristol City Centre Development and Delivery Plan (DDP) is a long-term plan to regenerate the city centre. It focuses on the Broadmead and Castle Park areas, and aims to create a more inclusive, sustainable, and connected city centre.
The DDP is currently in a consultation phase.  There are three surveys available which are part of this, which address the following aspects:
Vision and strategies for the whole City Centre DDP area

Broadmead Placemaking Plan

Castle Park Masterplan
The DDP includes a number of strategies to achieve its goals, such as:
Increasing the number of green spaces: The DDP proposes to create new green spaces, such as parks, gardens, and squares. This will improve air quality, reduce noise pollution, and provide a more relaxing and attractive environment for businesses and residents.

Improving public transportation: The DDP proposes to improve public transportation, such as by increasing the frequency of buses and trains. This will make it easier for people to get around the city centre, which will benefit businesses by reducing traffic congestion and improving access to customers.

Creating more affordable housing: The DDP proposes to create more affordable housing. This will help to attract and retain talent, which is essential for businesses.

Attracting new businesses: The DDP proposes to attract new businesses to the city centre. This will create jobs and boost the economy.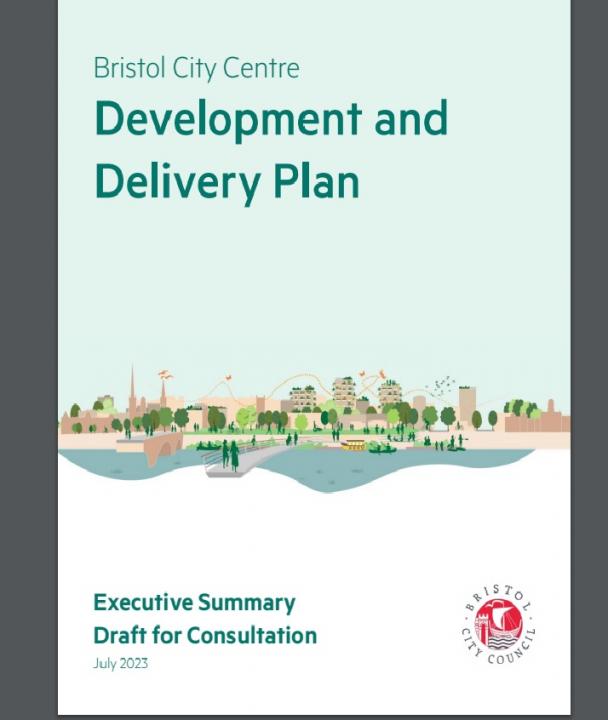 The DDP is a significant opportunity for businesses to contribute to the regeneration of Bristol city centre. By providing feedback, businesses can help to shape the future of the city centre and ensure that it is a thriving and attractive place to work, live, and visit.
The council has detailed some of the benefits that can be expected from the DDP:
Increased foot traffic and sales: The DDP will make the area more attractive to visitors, which will lead to increased foot traffic and sales for local businesses..

A more sustainable and attractive city centre: The DDP will make the city centre more sustainable, which will create a more positive environment for businesses and residents.

A more vibrant and dynamic business environment: The DDP will create a more vibrant and dynamic business environment, which will attract new businesses and investment.
The consultation is open until October 1, 2023. Local Businesses can provide feedback online or by attending one of the drop-in events
To learn more about the DDP in Bristol click here https://www.citycentrebristol.co.uk
Image Credit: iStock