Northumberland County Council has launched a new 'state-of-the-art' solar car port array, which will be used change the way that the council's fleet operates.
Costing £3.8 million to undertake, the project will help to reduce energy costs and improve the carbon efficiency of the council. This will contribute further to the council's net zero targets, whilst improving energy supply resilience, as it uses photovoltaic panels to make up the canopy of the car port.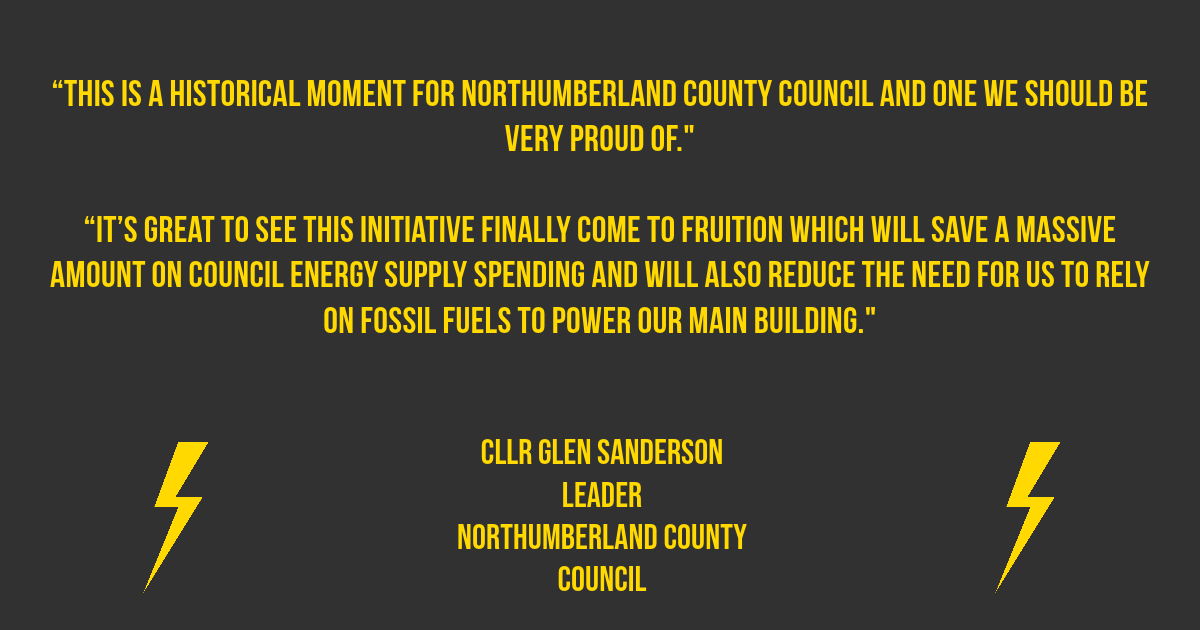 Funding for the project came from the England European Regional Development Fund, with the investment from being matched by the council. The council's funding commitment to the project is expected to be recouped through the savings that the new car port will bring, with anticipations of between £100,000 and £150,000 being saved every year. Alongside the financial savings, it is estimated that more than 250 tonnes of carbon emissions will be saved every year from the facility.
Approximately 40% of the council building's energy requirements will be generated by the facility, with an additional 10% being generated from the roof-based solar photovoltaic panels.
Leader of Northumberland County Council and Cabinet Member for Climate Change, Cllr Glen Sanderson, said:
"This is a historical moment for Northumberland County Council and one we should be very proud of.
"It's great to see this initiative finally come to fruition which will save a massive amount on council energy supply spending and will also reduce the need for us to rely on fossil fuels to power our main building.
"I want to say a huge thank you to everyone involved in making this happen, it is a real example of using innovative technologies to move us towards a cleaner and more sustainable future."
Currently the third biggest installation of its type in the United Kingdom, the solar panels will be utilised to provide power to the main building and electric vehicle charging points, as well as being stored to help with cost and carbon emission efficiency. The sustainability of this project will assist the council as it looks to test the idea of similar solutions in car parks around the county.
Image credit: iStock