Wakefield Council is offering grant funding to community groups, as they look to tackle the climate crisis.
As part of plans to make the district's communities greener, cleaner and healthier, the council is allocating grants worth between £5,000 and £50,000 to eligible community groups. These grants will be managed in partnership with the Mayor of West Yorkshire, as well as Nova Wakefield District, with funding being pulled from the Mayor's £40 million pot to tackle the climate and environment emergency.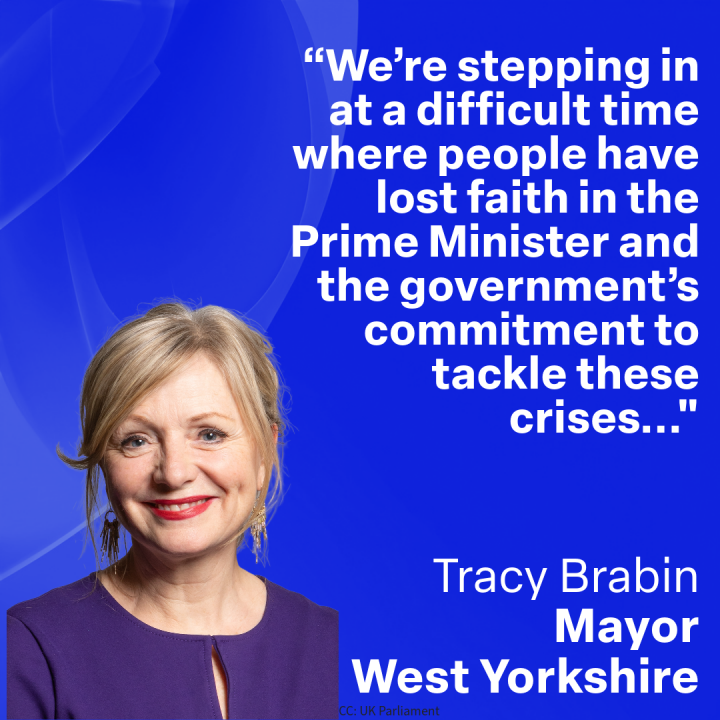 Projects that are eligible for funding will be able to:
Protect nature and biodiversity.

Help more people to walk, cycle and use public transport.

Help make buildings more energy efficient.

Support renewable energy production.
Cabinet Member for Environment and Climate Change, Cllr Jack Hemingway, said:
"We are already seeing the effects of climate change and we have no time to waste.
"We know that we need to work together to meet the ambitious carbon reduction targets we have set, both for the council and the district.
"These grants will help to support our local communities to reduce their carbon emissions, making vital changes that they might have struggled to afford before.
"This will help to improve the quality of life for everyone – cleaner air, healthier people and buildings that are warmer and cheaper to run."
Speaking about West Yorkshire's wider climate goals, Mayor of West Yorkshire Tracy Brabin said:
"Tackling inequalities caused by the climate and cost of living crisis in our society is vital and these grants will make a positive difference on people's lives.
"We're stepping in at a difficult time where people have lost faith in the Prime Minister and the government's commitment to tackle these crises.
"We're giving our communities opportunities to act and implement essential projects that will cut emissions in their neighbourhoods instead of having them imposed by politicians.
"In West Yorkshire, we're working to transition to a net zero economy by 2038 and we're committed to working with our partners to be a greener and vibrant region."