The Government has announced new funding that will see reforms to support children's social care around the country.
Local authorities have been allocated a share of £11.7 million worth of government investment, with the aim of hiring up to 461 additional social work apprentices. This programme will look to futureproof the social care workforce and continue to support the most vulnerable families and children around the nation.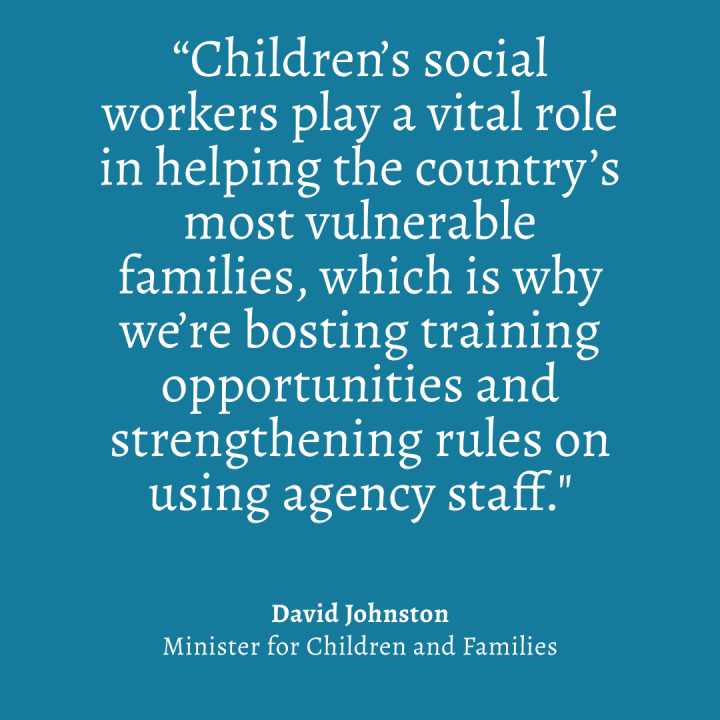 Minister for Children and Families David Johnston said:
"As strong social care workforce is key to achieving our ambition to reform the children's care sector.
"Children's social workers play a vital role in helping the country's most vulnerable families, which is why we're bosting training opportunities and strengthening rules on using agency staff.
"This care leavers week we want to shine a light on the inspirational care workers who have overcome challenges."
 This investment will form part of the ambitious children's social care implementation strategy, which is being supported by £200 million of backing over the course of the next two years. This strategy aims to transform the way that care is delivered, to ensure that families are given more early support and are less reliant on crisis response later on.
Alongside the measures announced today, more than 1,000 new trainee social workers are being recruited and supported in their education. This follows the government recognising the need for high-quality care training and will be supported by the appointment of 'early adopter' local authorities that will implement the early career framework training programme.
These local authorities are currently working with the Department for Education to co-design the programme, with the authorities involved including councils in Birmingham and Tower Hamlets.
Local authorities are being supported by the government to provide positive working environments as they look to employ, and retain, more children's social care workers, with a national hub being created to supply local authorities with the resources that they need to improve working conditions, workload, health and wellbeing, and organisational culture.
Image credit: iStock