A lot of private sector organisations are familiar with the term 'digital transformation', and the benefits of replacing non-digital or manual processes with digital processes or replacing older digital technology with newer digital technology.
However, many public sector institutions, notably the UK police force, are often lagging behind the curve when it comes to modern IT infrastructure. Here we discuss the true cost of doing nothing and not upgrading your IT estate.
Many private and public organisations rely on legacy systems and old technology to effectively run their operations. By and large, the reason for not upgrading legacy IT almost always come down to budget constraints.
On the face of it, this argument does hold some weight. After all, new technology evolves rapidly, and a high spec laptop can cost upwards of £1,000. If we multiply this by the number of users you might have, you can easily see why sometimes people are reluctant to invest in the necessary digital technology given the high upfront costs and quick turnaround times of devices.
Like many sectors, policing in the UK faces some significantly different challenges to the ones faced 10-20 years ago.
Crime is becoming more complex and borderless, with an accelerated rise in cyber-crime. With criminals today becoming more sophisticated in their approach and savvy with technological advancements, the police force should aim to at least match this digital adoption if they are to protect the community from harm better. Due to budget constraints, UK forces have been forced into the habit of sweating legacy IT technology until it's no longer fit for purpose (often only replacing equipment on 7-year cycles, or once it has broken).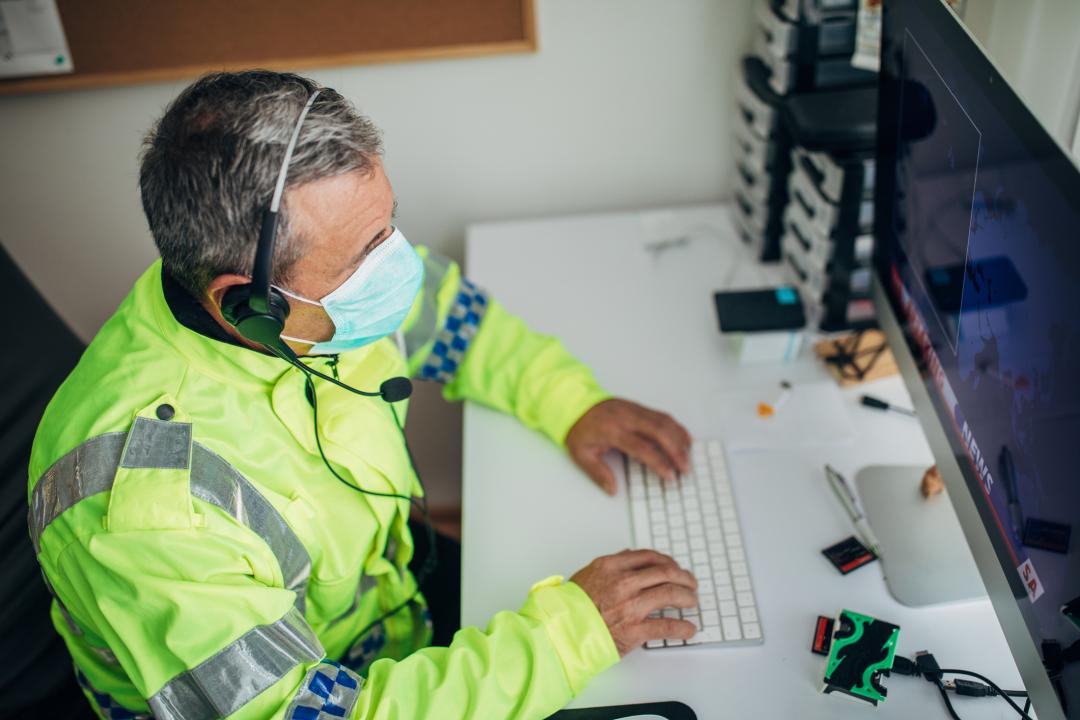 Not only does this present significant security risks, but legacy systems actually cost more. With an estimated 90% of reported crime containing a digital element, now is the time for police forces to move and embrace the same technologies to tackle the evolving demand.
Retaining legacy IT is often done with the objective of saving money in mind. However, this usually has the opposite effect to the one that you are trying to achieve. The dependence on old technology presents a whole load of problems and challenges and will expose you to security risks and high costs. Here we highlight four examples that prove the trust costs of legacy systems and technology.
1. Legacy IT is more expensive
The added costs that often accompany legacy systems are staggering. By some estimates, legacy systems are costing organisations 10-15% more per year, just for maintenance alone. In some sectors, it has been revealed that 75% of the IT budgets are dedicated to maintaining existing systems. Aside from the physical monetary value of budgets being tied up in maintaining systems, you have also got to factor in the effort and time that either internal or outsourced IT teams will have to contribute to this. Every hour spent on maintenance will add to the total cost of ownership of the system. The long and short of this is the older the system, the greater the cost.
2. Security risks
87% of IT decision-makers say that retaining old systems leaves them more vulnerable to security threats. There are a number of reasons why outdated technology presents an increased security risk, including:
Legacy software is no longer covered by manufacturer support. For example, we recently saw this with Microsoft ending support for Windows 7 one year ago on the January 14, 2020
A lack of behind the scenes focus, attention, patch fixes, bug fixes and updates are given to legacy systems as newer systems take priority, therefore, putting the older technology at risk
Certain flaws or weaknesses can become more difficult to fix
With more pressure and focus on data security nowadays, any potential compromise or leak of data could lead to severe fines at worst and significant damage to public confidence at worst
3. Incompatible software
Emerging technologies and more specifically, software, is transforming jobs and the world of work.
As a result of this, business models have changed over the years regarding software subscriptions. Previously, you would've paid a one-time fee to download your Microsoft Office package, accounting software, project management software etc. Then, a few years later, if you wanted to upgrade to the latest version, you'd have to pay another one-time fee.
Now however, Software as a Service, (SaaS) provides users with a subscription-based model where instead of one large upfront payment, you'll be charged a small monthly fee. Updates are included, and if you want to quit using the service, you simply notify the provider and stop paying the fee when the contract is up. SaaS is now standard practice within the market.
With this mind, it makes little sense to have up-to-date software that will either struggle or is simply unable, to run on older machines. By persevering with legacy IT, you're actually hampering your ability to scale up, grow and react to change. We saw with Covid-19 how important it was to be able to transform how you work overnight quickly. Legacy IT is, in general, not prepared for change.
4. Negative impact on performance
The nature of crime and 'traditional' threats have evolved with technology advancement. Almost every traditional crime now has a digital element to it in terms of how it was committed and how it can be investigated.
For example, we saw 2020's alternative Christmas message from the 'Queen' be delivered using deepfake technology. With every emerging technology, there is an opportunity for it to be exploited for crime. Because of this, Microsoft developed a tool that can spot deepfakes; however, experts have warned it is at risk of becoming outdated due to advances in technology.
This is just one example of technology that is opening up new doors for criminals.
Likewise, digital technologies can open new doors for police forces and are a key part of the solution in fighting organised crime. If police forces aren't quick enough to move with change, they'll inevitably always be one step behind criminals, instead of one step in front.
If you are still reliant on legacy systems, now is the time to act. The longer you leave it, the bigger the headache when it comes to finally upgrading your IT technology. When you do upgrade, it's important not to make the same mistakes again though.
If you are looking for a partner who can provide a solution that will guarantee your equipment is always up to date, and provide you with a regular refresh cycle every three years, contact CHG-MERIDIAN today at [email protected].
If you'd like to find out more, feel free to download our full report on how police forces can maximise their IT budget here.