With news of the potential sacking of Home Secretary Suella Braverman continuing into another week, Monday morning brought further update, as it was reported that the Prime Minister was to arrange yet another Conservative Cabinet reshuffle.
This news came following a week of criticism from inside Braverman's own party, as well as opposition MPs, after she penned a newspaper article that was branded inflammatory and offensive, with many reporting that the Prime Minister was still working out how to react. The news would not take long to come, however, as it was reported that Braverman had been removed from the role of Home Secretary for the second time.
During Liz Truss' short stint as Prime Minister, Braverman resigned after breaking the ministerial code, only to be reinstated by Rishi Sunak when he entered No. 10 less than a week later. This move seems rather more permanent than last year's, with James Cleverly being moved from the Foreign Office, and into Braverman's former role.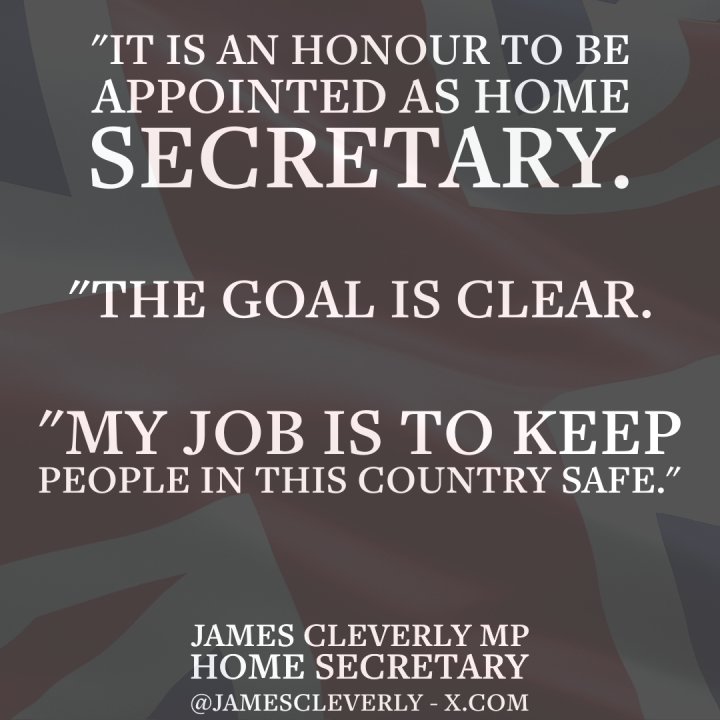 Whilst James Cleverly will remain a prominent figure within the Cabinet, and the removal of Suella Braverman will draw both ire and praise across the country, it is a returning face that will continue to steal the headlines as a major UK political figure will return to the forefront of national politics.
Replacing Cleverly in the Foreign Office is former Prime Minister (and now Lord) David Cameron, the man who started this period of Conservative dominance and led the country into Brexit. Lord Cameron's resignation followed the vote to leave the European Union, and his appointment to the Cabinet will no doubt continue to bring further controversy, especially considering that his appointment will see him enter the House of Lords as a life peer, as he is no longer an elected Member of Parliament.
We are delighted to welcome @David_Cameron as the new Secretary of State for Foreign, Commonwealth and Development Affairs. pic.twitter.com/RsWgDIRpuD

— Foreign, Commonwealth & Development Office (@FCDOGovUK) November 13, 2023
In a statement posted on his X.com account, former Prime Minister Lord Cameron said: "I believe in public service. That is what first motivated me to get involved in politics in the 1980s, to work in government in the 1990s, become a Member of Parliament in the 2000s, and put myself forward as Party Leader and Prime Minister.
"The UK's Foreign Office, our Diplomatic Service, our Intelligence Services and our Aid and Development capabilities are some of the finest assets of their kind anywhere in the world. I know from my time in office that they are staffed by brilliant, patriotic, and hard-working people. They have been well led by James Cleverly, with whom I look forward to working in his vital new role.
"It will be an honour to serve our country alongside our dedicated FCDO staff and provide the continued leadership and support that they deserve."
Away from the major offices of state, other movement includes the removal of Rachel Maclean as Housing Secretary and Therese Coffey resigning from her role as Environment Secretary. As the story develops and the reshuffle continues, Public Sector Executive will bring you all the latest updates.