The Department for Transport has announced that it is making funding available for the improvement and protection of bus services around the country.
Local authorities will be able to utilise £80 million worth of investment to ensure that lower fares and improved reliability can be made a reality for communities around the country. This can be done in a number of ways, including new services, timetable extensions and cheaper tickets, depending on what is required in certain areas. Hundreds of bus services that are under threat from low passenger numbers can also be protected, ensuring that the people who rely on them can continue to go about their daily business.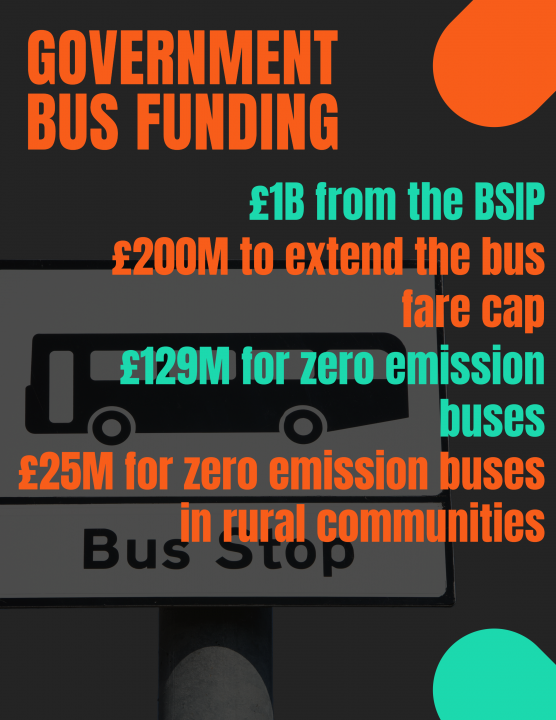 Richard Holden, Road Minister, said:
"Buses are the most popular form of public transport and millions of people across the country from the Tees Valley to Torbay rely on their local service to get to work, attend medical appointments and see loved ones.
"We are providing a further £80 million to help local authorities improve and protect essential services, delivering for local communities across the country by enhancing transport connections, supporting passengers and growing the economy."
This funding injection follows the £1 billion that was announced from the Bus Service Improvement Plan (BSIP) in 2022, as well as a further £140 million that was announced in May this year. The bus fare cap has also been extended, at a cost of £200 million, with single bus tickets outside of London being capped at £2 until the end of October 2023. This cap has helped to cut travel costs for many who rely on buses to travel.
Despite bus operators and local authorities holding the responsibility for the running of adequate bus routes, the government has been working with the sector to make sure that local areas are able to cope with the potential changes to travel patterns, without affecting the taxpayer too much.
Alongside this news, today also sees the publication of the £2 Bus Fare Cap Second Interim Evaluation Report, which looks into the impact of the cap in the first two months of this year. As outlined in the report, the scheme has helped to encourage people to use the bus more, with almost half of respondents saying that the cap is the reason that they are using the bus more. This is evidenced by the fact that more than 50 million single bus tickets were sold in England across the first two months of the year, with two-thirds of these being capped.
As the government continues to support the provision of reliable, affordable transport around the country, hundreds more zero emission buses are also being rolled out. This comes as the Department for Transport has recently confirmed that £129 million is being committed to the project, with the first £25 million of this being dedicated to rural communities.
Image credit: iStock