Public sector and civil service membership club Boundless has announced the four inspirational charities it will partner with in 2023 through the Boundless Foundation.
Each year Boundless supports a range of charities which help those working in or retired from public sector or civil service roles, and that are close to its members' hearts. This year its chosen charities are Education Support, Air Ambulances UK, the Civil Service Retirement Fellowship and The Charity for Civil Servants.
Launched in 2016, the Boundless Foundation has so far raised £150,000 for previous charity partners thanks to the generous support and fundraising efforts of its members. Each week Boundless members can pay £1 to play the Boundless Foundation lottery for a chance to win prizes. All funds raised go directly to the Boundless Foundation and are distributed to its chosen charities.
Boundless encourages its members to fundraise for its Foundation charities and runs a scheme where it will donate £5 to Education Support, the Civil Service Retirement Fellowship and The Charity for Civil Servants each time a supporter of that charity becomes a member.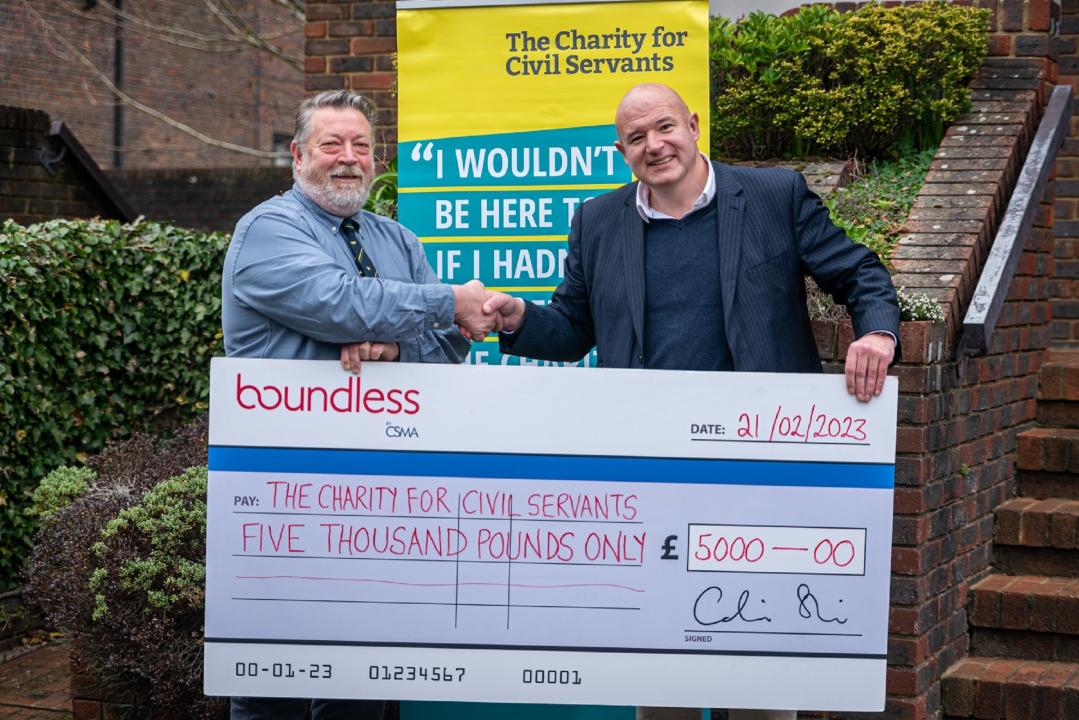 Education Support is the only UK charity dedicated to supporting the mental health and wellbeing of teachers and education staff in schools, colleges and universities. The charity's head of fundraising Laura Larrett said:
"It's an honour that Boundless has chosen to partner with Education Support. We feel it's an organisation that shares our values about the importance of education staff making the most of their free time.
"The membership is great value for money and it's been such a bonus to be able to provide something of real value to our supporters. The money-saving is especially helpful during these challenging times and aligns well with the financial support we offer to education staff in times of need."
While the Charity for Civil Servants helps current and former civil servants with practical, financial and emotional support, the Civil Service Retirement Fellowship is dedicated to helping former civil servants and their dependants make the most of their retirement. This is the second year Boundless has pledged support for the charity, having donated £5,000 to the Civil Service Retirement Fellowship at the end of 2022. Chief executive David Tickner said:
"Last year the Boundless Foundation's generous donation of £5,000 made an important contribution to our national fundraising initiatives and supported the delivery of our charitable services. We are looking forward to building on that relationship this year to enable all of us to extend the important work we carry out for former and current civil servants and their dependents." 
Graham Hooper, CEO of the Charity for Civil Servants, said:
"This is a fantastic opportunity for us to work together to deliver on exciting plans for civil servants – current, former and retired. We want everyone to get involved in raising funds, enabling us to reach civil servants with advice and support services, whenever life gets tough."
Air Ambulances UK supports the life-saving work of all the UK's air ambulance charities, which are collectively dispatched to more than 100 lifesaving missions every day, delivering advanced pre-hospital care to people with a sudden life-threatening injury or illness. CEO Simmy Akhtar said:
"We are delighted to be supported by the Boundless Foundation and their members to help air ambulance charities across the UK save even more lives. Each lifesaving mission by air costs on average £3,962 and are funded almost entirely by donations. Every penny counts towards saving lives across the UK."
This year Boundless is celebrating its centenary, and the club remains committed to supporting its members to make the most of their free time and save money along the way. Colin Slinn, CEO of Boundless, said:
''This year, as we mark 100 years of supporting our members, I am proud and delighted that we are partnering with four excellent charities through our Boundless Foundation. The Charity for Civil Servants, The Civil Service Retirement Fellowship, Education Support and Air Ambulances UK all provide invaluable services, and we are very excited to be supporting the important work they all do.''
For more information about Boundless, please visit www.boundless.co.uk.