Adoption of cloud technology in the sector has boomed in recent years and while some are more cautious, a lot of organisations have hurriedly jumped on the trend without putting in the necessary planning. Rushed decisions when it comes to migrating SAP to the cloud could lead to long term increased cost and issues that considerably outweigh the promised benefits of the move. 
The lack of clear strategy hinders the progress of many migrations and we strongly advise organisations to start there. Finding the right solution starts with a strong business case. There are many reasons for considering a move to the cloud – not least because 'everyone is doing it'.
Stop and think - what do you and your organisation want to, and need to, achieve from a move to the cloud?
Looking at the top reasons to consider a move, together with the main benefits, can often help feed into a business case and bring clarity to what your strategy should be. Whether you are working with an SAP partner who can help you on this initial stage or not, read on for some advice on where to start and what to consider.
The pressure on IT departments to provide more economic ways of delivering business critical systems, whilst being scalable for future projects and growth, continues to increase. The cloud is a viable option to provide fast and scalable solutions and therefore is usually the best answer. Modernising your IT systems and landscapes often includes a move to a cloud-hosted environment, which also has the potential to unlock security, cost and efficiency benefits.

Austerity measures have left many public sector customers with landscapes which are now too large and too complex for the current organisation. We often help public sector customers who have large, complex SAP systems with multiple integrated products which are expensive to maintain and difficult to change. This can lead to lack of vendor support due to outdated maintenance, and a desire to move to cloud IaaS being held back due to SAP running on large, expensive infrastructure.

A lot of public sector customers do not know where to start. An assessment of the solution can be a good place to begin, as it can alleviate migration challenges of interfacing systems, mitigates the risk of making changes to mission-critical ERP systems, and can plan the workload of already stretched internal teams.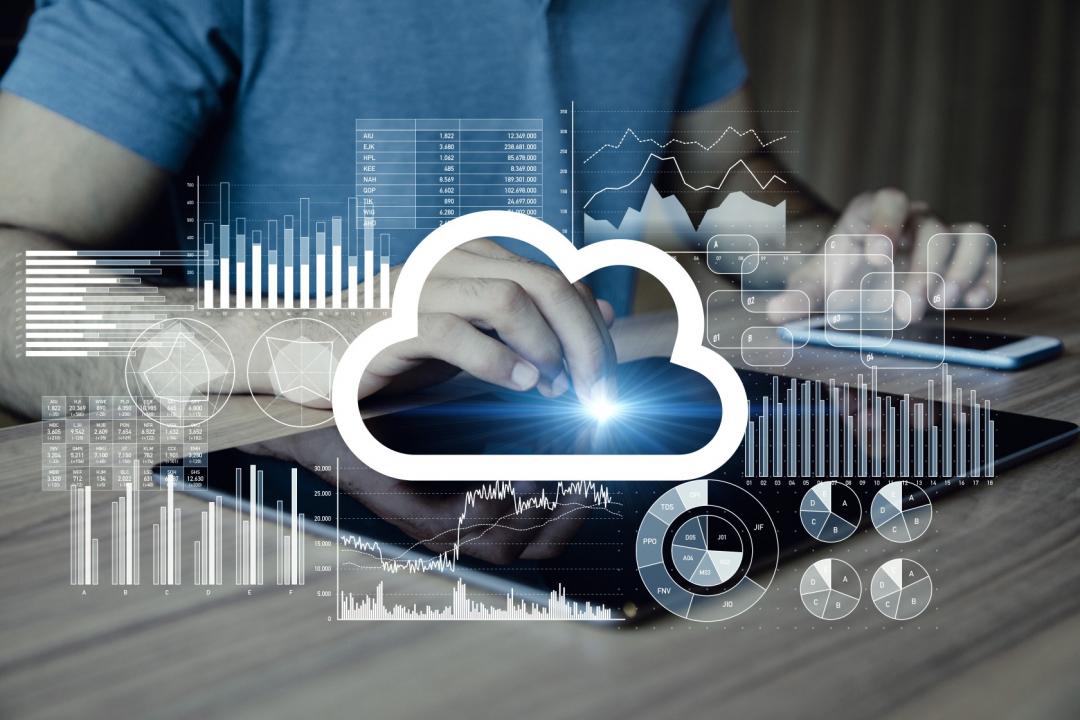 Security
A business-critical system is exactly that – critical. However, experience of working with organisations in the sector tells us that many struggle to keep security patching up to date, not to mention operating systems and database versions current. This can be due to the scale of the upgrade and migration projects or it may be that they simply cannot afford the production system down-time.
No one wants to be on the receiving end of a data breach or attack, harming not just company data but reputation. However certainly, there are companies struggling to keep their on-premises systems up to-date and safe. A cloud system provides options for minimising downtime with quick system spin ups and replication.
Flexibility
Adding a new module, acquiring a new entity, or scaling your business can be an IT department's nightmare. If the clunky, on-premises server is already close to its limit, adding more data to it is going to cost time and money. The cloud allows you to plan for what you need today and not what you 'might' need in 3-5 years' time, providing you with the flexibility to scale up (or down) as required.
Cloud options can open a world of automation options that previously would not have been available, whether that is having systems online only during business hours or during critical processes or using a multitude of options to test business continuity and disaster recovery processes. 
Cost
Yes, it could be cheaper.
Aging and failing hardware are a cost burden and a "lift and shift" migration into the cloud can be the quickest and most effective option to realise cost savings and mitigate risk. Take care though - this is not an absolute, if you do not do some upfront due diligence to work out how you can get the best from the cloud, a "lift and shift" approach may well limit your ability to realise those all-important cost savings and efficiencies that the move was supposed to be all about. 
Taking that little bit of time upfront to rationalise your landscape and deciding whether or not every existing box needs to make it to from on-premise into the cloud, doing some data archiving or reviewing what services you might be able to reduce or stop altogether because they come with the cloud can be time very well spent.
Think of it a little bit like decluttering your house before you move!
The art of the possible
The benefits of migrating your SAP to the cloud are considerable and there to be harnessed - if the project is planned and done well from start to finish. Moving your SAP estate to Azure can explore possibilities around wider areas such as analytics and integration to Office 365, as well as automation and monitoring through to making the running of your SAP estate streamlined, efficient and reduces the total cost of ownership.
To fully realise the potential of SAP on the Azure cloud, it is crucial that you work with a partner who has a high level of SAP expertise combined with a sound knowledge and track record within Microsoft Azure projects. Absoft have worked with SAP on Azure for as long as it has been supported and worked on SAP in the cloud for over ten years. As a Microsoft partner and an SAP partner, with the experience of hundreds of SAP migrations, Absoft are best placed to help and advise on moving SAP into the cloud.
Download our case study to learn how Absoft completed the migration for eight SAP systems, with little downtime and no significant business impact, within an unusually short timeframe of 3 months of development system moves. Some of the headline results our public sector client reported included:
Reduction of server hosts through landscape rationalisation by 40%

And a reduction of 50% in hosting costs once in the cloud